Join us on Sunday, December 17, at 6pm, for the
Children's Christmas Play, "New Star."
A cookie reception will follow.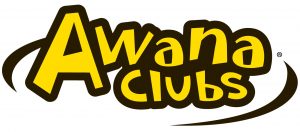 Awana Is Coming to Chemung Christian Fellowship
Beginning Wednesday, January 3, 2018, 6:30-8:00pm
Register Today!
Worship Schedule:
Sunday 8:30am – 9:30am
Sunday 11:00am – 12:00pm
Sunday School 9:45am – 10:45am
We are honored that you are visiting our web site. Chemung Christian Fellowship is a non-denominational church. The Bible is God's Word; we preach Jesus–crucified, buried, risen, and coming again. Come, join us as we worship the King of Kings and Lord of Lords.
We are always striving to find new ways to reach current and prospective members. This web site allows us to reach people we may never have been able to contact before. Please look through the pages above to find information about the church, and use it as a resource for broadening your faith. We look forward to hearing from you and answering any questions you may have.
Awana (R) and the Awana logo are registered trademarks and service marks of Awana Clubs International. Used by permission.